5 Tips for Creating Easy DIY Birthday Party Favors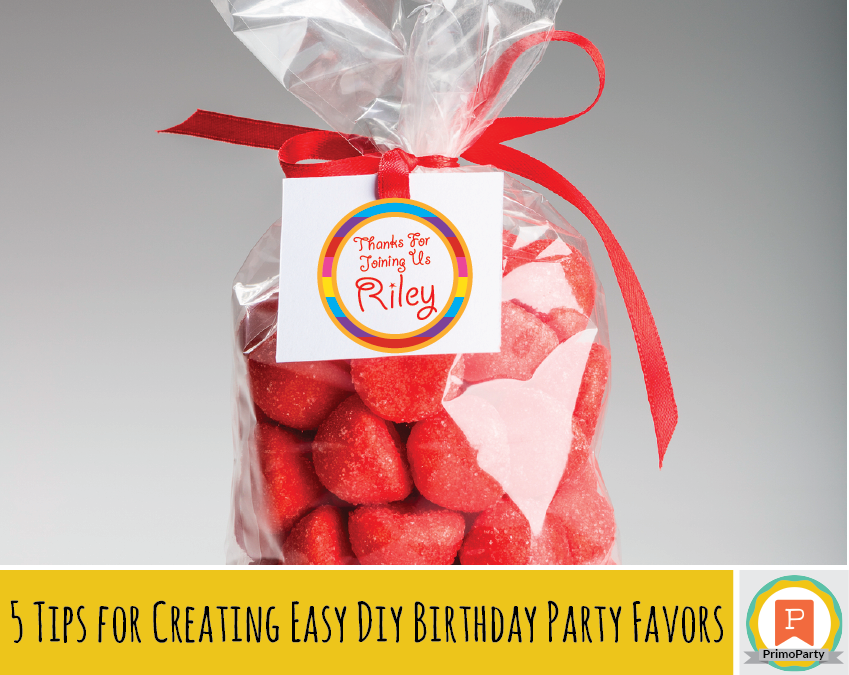 Party favors are a fun way to show appreciation for your guests, and they love having something special to take home after the celebration is over. Easy DIY birthday party favors are fun to make, and there are a variety of budget-friendly favors from which you can choose to fit any party theme.
1. Choose Favors With Minimal Assembly
It might be tempting to show off your crafting skills with complicated favors, but most guests really do prefer simple, classic gifts. Choose a favor with fewer elements so that you can save time on assembly. For example, popcorn boxes will come together quickly whereas hand-sewn felt bags for every guest will take days to complete.
2. Create Edible Party Favors
Everyone loves an edible goodie that they can enjoy after the party. It is also quick and easy to whip up a batch of cookies or cupcakes that match your party theme. If baking is not your thing, then you can buy some from a bakery, or try easy DIY candy treats like gummy skewers.
When making easy DIY birthday party favors, however, it is important to package them nicely. You can create paper envelopes for cookies, and use boxes for cupcakes. Many edible gifts can be wrapped in cellophane to create a beautiful presentation. Once you have packaged your favors, make sure to add a customized tag to give it a personal touch.
3. Plan a Make-and-Take Party Favor Activity
Having your guests make their own favors takes the pressure off of you, and it can double as an engaging activity. Set up a crafting station with canvases, paint, and stencils that relate to your party theme, and watch your guests create wall art to take home as favors. Alternatively, you can have your guests decorate a flower pot to make a take-home garden they can enjoy long after the party is done.
4. Pick Customizable Pre-Made Favors
Starting with an already-made favor can save tons of time, and you can still make them special by adding theme elements along with favor tags that include your guests' names. Stickers and printable images make it easy to customize popular pre-made favors.
For example, bubbles are already mixed and packaged in a kid-friendly container. This means that all you have to do is add a personalized label to create a unique favor that is perfect for guests of all ages. Playdough, crayon packages, and silly putty are a few more inexpensive pre-made favors that can easily be customized with a theme-related label.
5. Select a Favor Container That's Easy-to-Fill
Sometimes, it's easier to start with an idea for a container or bag since this will give you an idea of how many items you will need to finish your party favor. For example, treat-filled jars can come in a variety of sizes, so starting with the container will help you know how much treats you need to buy.
You can also make easy DIY birthday party favors boxes or bags at home using just a few simple folds. Once you have your container, decorate the outside and label it with your guest's names or a sweet sentiment that fits your special occasion.
Making your own easy DIY birthday party favors will help you stay within your budget while showing your guests that you truly appreciate their presence at your celebration. By keeping your party favors simple and personalizing them with fun, custom labels, you can save time while still making a huge impression on your guests.