How to Use Birthday Colors Effectively in Your Party Decorations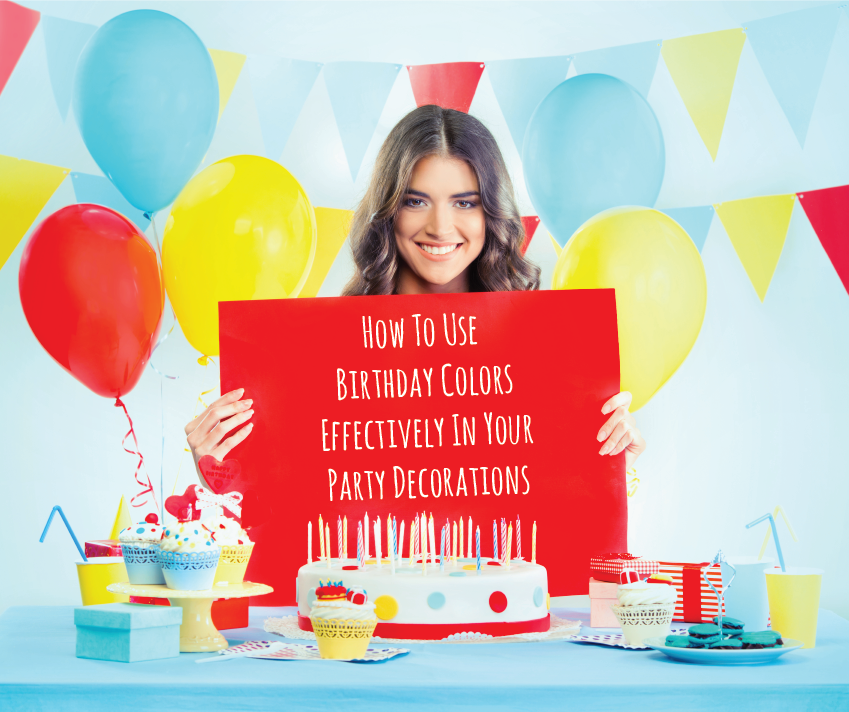 Using the right birthday colors to set the party scene is a well-known trick among event planners. Fortunately, you don't have to be a professional to mix and match colors well.
Being aware of the following simple design techniques will help you plan the picture perfect party.
1. Choose a Birthday Color Scheme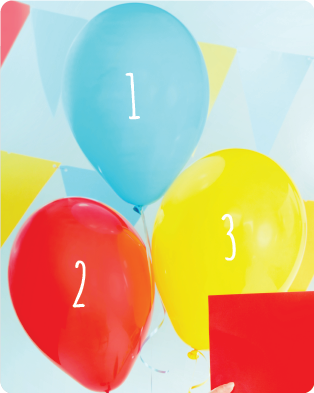 There are several ways to choose birthday colors for your party decorations. One of the key methods to consider during your selection is color and mood. Colors can dramatically affect our emotions and the right colors for your party should generate a festive mood. Being mindful of this relationship can help you make good choices about birthday colors. For example, if you are looking to add excitement then red is a sure bet, whereas, if you are after a tranquil element, blue gets the job done.
In addition to thinking about the way colors will make your guests feel, you will also want to consider other starting points like your theme. Choosing birthday colors with your party's theme in mind will help narrow your options. For example, a superhero party theme might call for only blue and yellow. This pairing down of colors can simplify your party decorations. As a general design rule of thumb, limit your color palette to three or fewer colors to avoid becoming too overwhelmed.
2. Make Sure the Color Hues and Tones Blend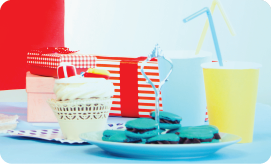 People often use the terms hues and tones interchangeably but they have very different meanings. A hue is a specific color, while black and white added to a color creates a tone. Since party decorations are often made from different materials, hues can have different tones when you print.
There are several ways to make sure your color hues and tones blend. When using printable decorations, it is helpful to print a complete set of decorations from the same printer or print shop. Then, use those print outs as a comparison point when you are selecting your other party supplies, such as tableware. If you are making DIY decorations, try to get enough materials like paper and ribbon to complete your projects.
It is easy to get caught up in the moment and decide to throw in an extra party decoration to increase the cute factor. However, mixing in random colors will take away from your color ensemble. Consistency is key when creating a unified look which in turn, makes a DIY party look more professional.
3. Utilize White and Other Neutral Colors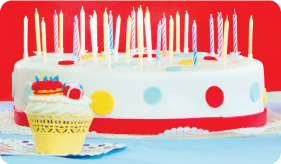 The power of neutral colors for creating eye appeal is often underestimated. In general, black adds a touch of sophistication, while white creates feelings of innocence and purity. Use these neutral colors to give the eye a rest or dramatically change the overall effect.
As an example of how neutrals transform colors, think about how pairing black with hot pink can create a sophisticated look that will appeal to a tween. Now, think about how white and light pink can generate a lighter atmosphere that is suitable for a toddler. If you are unsure of how a neutral color will appear with another color, simply hold them next to each other, and consider how it makes you feel.
It is also important to remember the other neutral colors. Beige, ivory, and brown can all add warmth when paired with a certain pink, yellow, or gold. Gray is also a popular neutral color that goes well with turquoise and rosy hues in bold pattern prints and stripes. You can use neutrals anywhere you need contrast or a break from a strong hue.
4. Use a Main Color to Highlight Featured Items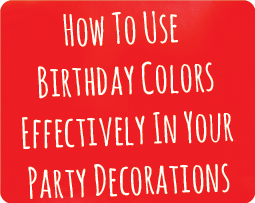 As you plan your celebration, choose one main color that you want to stand out. For a birthday party, this could be either the guest of honor's favorite color or the one used the most in the theme, such as pink for a princess party. Use the other hues in your palette to complement the main color.
Use your main color for the most prominent features of your decorations, since it will set the overall tone. If there are any featured areas of the party, such as a craft area or game station, then include the main color there to guide your guest's attention.
5. Distribute the Birthday Colors Throughout Your Decorations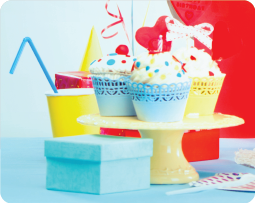 Once you have created the ideal birthday color scheme, you want to showcase it. After all, you did put a lot of effort into planning your ensemble. Include your birthday colors in even the smallest details so that the entire decorating plan ties together.
As you analyze your party decorating plan, remember that your invitations, banners, party favors, and other accessories should all include elements of the color palette. While the main color should stand out in decorations such as balloons, make sure to add the supporting colors, so that no single hue dominates.
A well-planned birthday color scheme emphasizes your theme while creating an overall atmosphere for fun. Taking the time to understand the elements of design as they apply to color, ensures your color choices will achieve the desired effect.