Top 3 Reasons We Will Miss Crayola's Retired Dandelion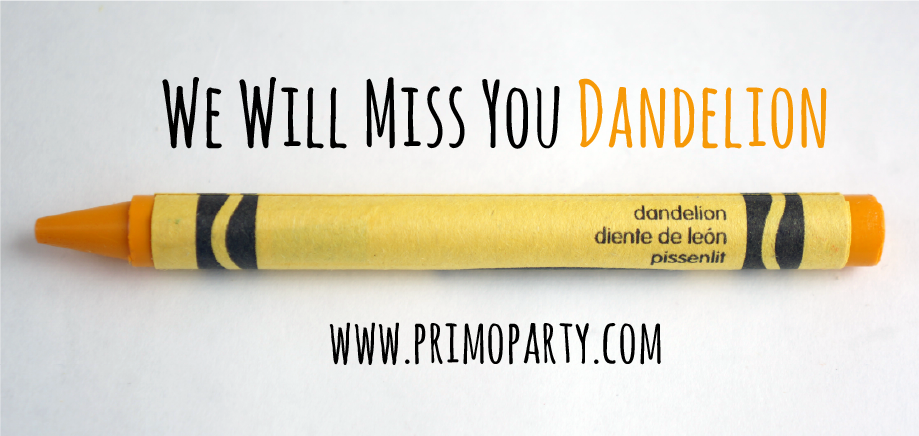 With so many nuance colors in nature to portray, Crayola's Dandelion crayon will surely be missed. Retired on National Crayon Day 2017, Crayola has a Dandelion Tour planned as we wait to find out its replacement to the standard box of 24 crayons.
What seemed to be the perfect blend of yellow and orange, Dandelion was the perfect shade to capture so many of our favorite things. These are our top 3 reasons we will miss this color:
1. Sunsets
Who doesn't love an intricate sunset? With all the majestic glow of the final bits of light at the end of the day, sunsets tend to have an elaborate range of colors from yellow to orange. Dandelion was a great main and accent color for such details.
2. Food
From oranges to pumpkins, orange and yellow foods won't have that same depth. When creating gradients of color on a single subject like a piece of fruit, Dandelion was spot on for capturing that signature blend for these foods.
3. Foliage
Some of nature's most beautiful foliage such as leaves, sunflowers, and, of course, dandelions will be missing that extra oomph. Leaves and flowers are another example of how there are so many different distinctions in color to be represented.
Thanks to Crayola, Dandelion brought us great diversity in our color range. We look forward to the new addition to the box of 24.