Here's Why You Should Have Your Kid's Birthday Party At Home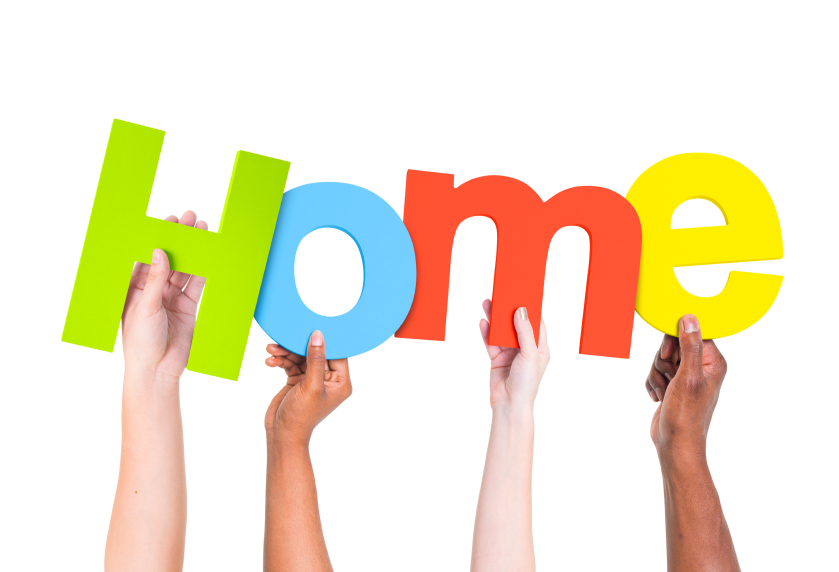 Having your kid's birthday party at home has a lot of hidden benefits. Parents today spend a great deal of time and money on finding the perfect kids birthday party place. Yet, there is no need to blow your budget on a fancy venue or be stressed out as you research locations.
Although skating rinks and pizza restaurants are a lot of fun, it takes a great deal of effort to plan and carry out a party in a place with specific guidelines in place. In fact, hosting your party at home will offer you the freedom to create a comfortable atmosphere for your guests while you enjoy the following benefits that you won't find at any other location.
1. Low Venue Cost
The popularity of today's kid's birthday party venues has led to increased rental costs that can cut into your birthday budget. Most venues cost money to rent a space, and even the ones that don't will have hidden fees such as paying for game tokens or equipment rentals. When you have your kid's birthday party at home, your space is rent free, and you can use the money you save on rent to make your child feel special.
2. Early Venue Access
Since many venues schedule parties back to back, you are left with a short window of time to set up your decorations and table. Trying to do it all in 30 minutes or less will leave you breathless and stressed before your guests even arrive. Having your kid's birthday party at home allows you to decorate early in the morning or even the night before so that you are ready to greet your guests with energy.
3. No Transportation Hassles
Nothing spells trouble for a party like a smashed birthday cake and balloons sailing off into the sky. When you host at home, you don't have to worry about the hassle of transporting your party decorations.
4. Comfortable Party Atmosphere
Planning a party at a venue that you have never visited before can be daunting since you will have to waste time figuring out how you want to set up. Your home will also be familiar to your child, which can help them feel at ease at their own party.
5. Familiar Party Location
Guests that get lost and arrive late can ruin the flow of your party, and you don't want to have to worry about grandma missing your little one's first bite of cake. Since most of your guests have been to your home or live nearby, you can rest assured that they will all easily find their way to the party.
6. No Required Ending Time
In addition to having a schedule for setting up, party venues usually have a required time for the party to be finished and cleaned up. Having to adhere to this schedule can be stressful, especially if you are dealing with little ones. Host it at home and let the party go as long as you want. You can even rest for a bit afterwards before you have to clean up.
7. No Deposits or Damage Fees
Kids will be kids, and party venues capitalize on this by charging exorbitant fees for potential damages. Spilled drinks on the carpet, broken furniture, and damaged light fixtures can all add up. While things may still get damaged at home, you can put the fine china out of reach. Plus, you won't have to worry about spending $50 on a broken light bulb.
8. No Permits are Necessary
Depending upon your venue, it may be necessary to obtain permits for special equipment or services such as a DJ or bounce house. When hosting your kid's birthday party at home, you can entertain your guests however you wish and plan activities without the annoyance of securing a permit.
9. Reservations are Not Required
Popular kid party venues fill up fast, and you may have to book a place weeks in advance. It is also upsetting to discover that a place your child had their heart set on is booked out already. Fortunately, your home is always open, and you can host your party on the date that you prefer.
10. No Rain Outs
Outdoor venues, such as playgrounds and zoos, may not have covered areas for you to use in the event of rain. When you host at home, however, a rainy day does not have to ruin the fun since you can just bring the party inside.
11. Family-Friendly Accommodations
Many party venues lack the amenities your guests may need to stay comfortable. For example, you can set up a quiet room in your home for overwhelmed toddlers to take a nap or children with special needs to take a break from the crowd.
12. Customized Menu
Although it may seem like a great idea to host your party at a pizza place or ice cream parlor, this could severely limit the people who RSVP from your guest list due to allergies. Host your kid's birthday party at home and you can plan your menu to include gluten and lactose free refreshments so that every kid can enjoy the fun.
13. No Crowds
Venues that specialize in kid parties often allow other patrons to visit simultaneously, which can lead to some awkward situations such as kids you don't know showing up to the table for cake. At your home, you can control who comes over so that only the people you invite are taking part in the party.
14. No Restrictions on Your Guest List
Many venues charge by the head, or they place limits on how many guests are allowed to attend the event. Sadly, this leads to kids feeling left out when they aren't invited to the party. Host your party at home, and you can invite your child's entire class if you wish while still having room for your family.
At first glance, renting a venue seems to be hassle-free way to host a party. However, venues always come with costs and restrictions that can detract from your ability to just relax and enjoy hosting the celebration. Fortunately, you can simplify your plans by hosting your kid's birthday party at home using easy do-it-yourself party planning techniques that will ensure your kid's birthday party is full of happy memories.